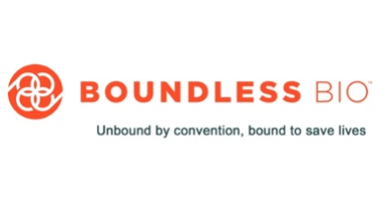 Boundless Bio Raises Oversubscribed $105 Million Series B Financing to Advance Next-Generation Precision Oncology Therapies Directed Against Extrachromosomal DNA (ecDNA)
Boundless Bio, a next-generation precision oncology company developing innovative therapeutics directed against extrachromosomal DNA (ecDNA) in aggressive cancers, announced the closing of an oversubscribed $105 Million Series B financing. With the proceeds of the financing, the company will advance into the clinic multiple ecDNA-directed therapeutic programs and the accompanying ecDNA Harboring Oncogenes (ECHO™) companion diagnostics and expand its pipeline of novel cancer therapies targeting ecDNA.
RA Capital Management and Nextech Invest co-led the financing, with participation from a top-tier syndicate of funds, including Fidelity Management & Research Company LLC, Redmile Group, Wellington Management, and current investors GT Healthcare Capital Partners, ARCH Venture Partners, etc.
About Boundless Bio
Boundless Bio is a biotechnology company focused on interrogating a novel area of cancer biology, extrachromosomal DNA (ecDNA), to deliver transformative therapies to patients with previously intractable cancers.
About GT Healthcare Capital Partners
GT Healthcare Capital Partners ("GT Healthcare") is an Asia-based private investment partnership that specializes in healthcare investments around the globe that aim to change technology landscapes. GT Healthcare intends to provide capital and scale expertise to healthcare businesses in Asia / Greater China.