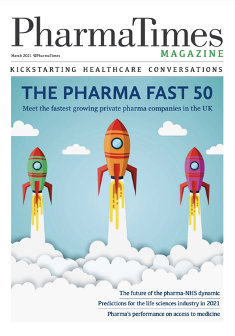 Exscientia ranks top of the fastest 50 growing pharma companies in the UK
This month PharmaTimes presents Alantra's annual ranking of the fastest growing pharma companies in the UK. In this year's ranking, no business with two-year average growth of less than 12% made the grade – and in top place, Exscientia delivered a stunning 98%.
As the first company founded to automate drug discovery with AI, Exscientia has proved its innovative use of AI and that data science can revolutionise drug discovery. Currently, the company has six drugs going through the preclinical toxicology process, including one that has moved into clinical trials, with others on the verge.Taking top-spot in the ranking, Exscientia has almost quadrupled its revenue in the last two years, a remarkable achievement.
Immunocore(Nasdaq: IMCR), a pioneering, clinical-stage T cell receptor biotechnology company, ranks No. 18 in the list with a 2-year CAGR of 34%.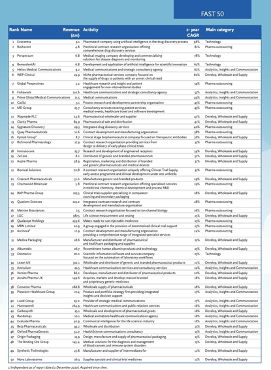 About Exscientia
Exscientia is a global Artificial Intelligence (AI)-driven drug discovery company. By fusing the power of the original AI with the experience of seasoned drug hunters, Exscientia's innovative Centaur Chemist™ platform enables breakthrough productivity gains as well as new approaches to improve drug efficacy. Novel compounds are automatically designed and prioritised for synthesis by its AI systems, which rapidly evolve compounds towards the desired candidate criteria for clinical development.
About Immunocore (Nasdaq: IMCR)
Immunocore is a late-stage biotechnology company pioneering the development of a novel class of TCR bispecific immunotherapies called ImmTAX - Immune mobilizing monoclonal TCRs Against X disease - designed to treat a broad range of diseases, including cancer, infectious and autoimmune. Immunocore's most advanced oncology therapeutic candidate, tebentafusp, demonstrates superior overall survival compared to investigator's choice in a Phase 3 clinical trial of patients with previously untreated metastatic uveal melanoma.